COVID-19 RELIEF FUND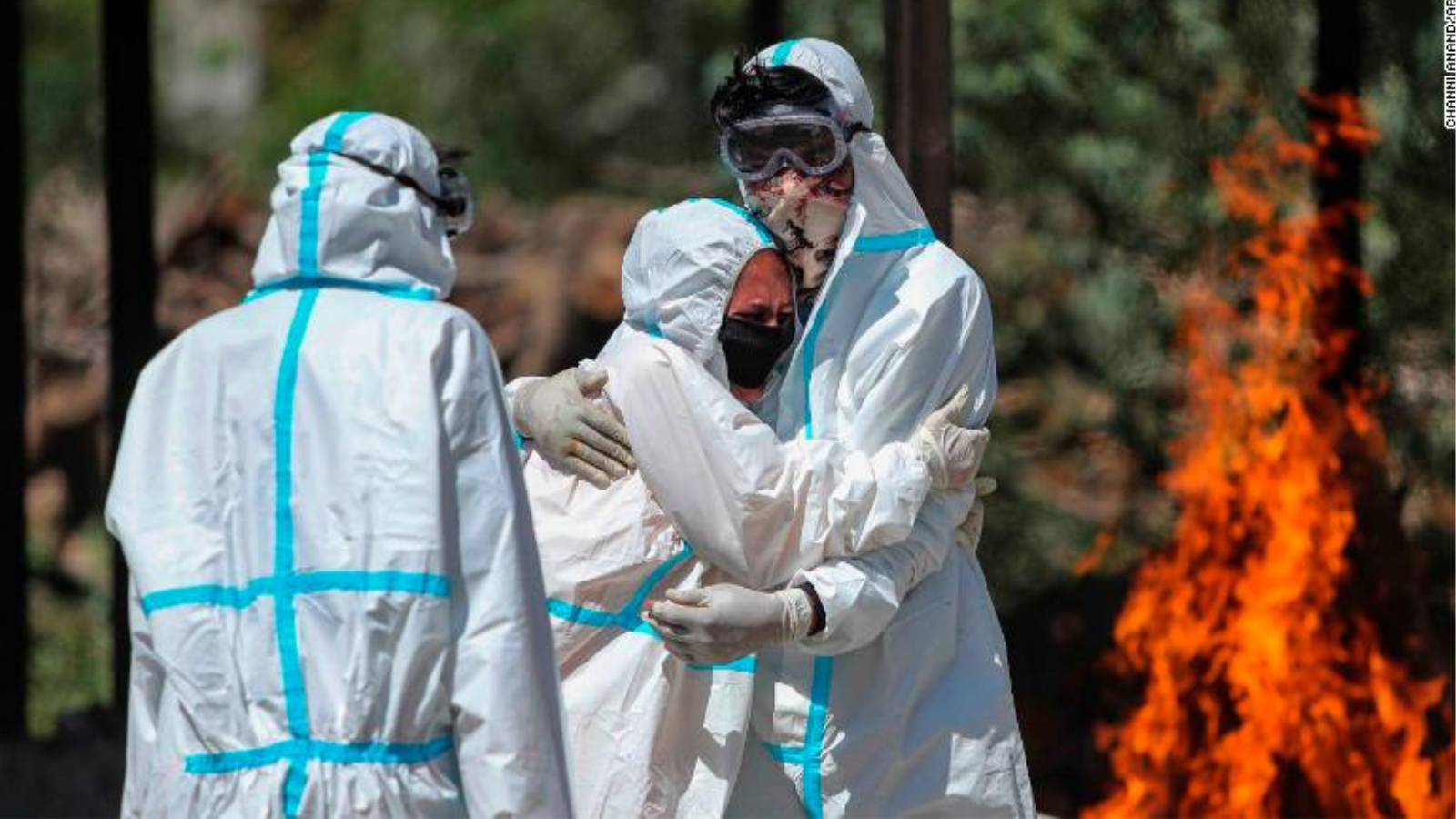 RELIEF IN INDIA: As the Covid-19 crisis in India worsens, we are continuing to raise funds for direct relief to families throughout the country. We have been working directly with grassroots organizations in India for over 8 years and can turn your donations into quick and immediate lifesaving aid. CLICK HERE to make a donation to bring immediate assistance to our partners in India.
RELIEF AROUND THE WORLD:
In the midst of school shutdowns, homestay orders, government lockdowns and this global pandemic, GO Campaign's army of grassroots Local Heroes continues to work tirelessly. We are checking in them day and night, listening and adjusting to their vital and ever-evolving needs.
So far, GO Campaign has provided over $700,000 in Emergency Grants to our partners on the frontlines of the pandemic, helping them give children and their families access to food, health care and educational resources. We are cutting through the red tape faster than ever.
New needs arise every day, and we are adjusting to our partners' needs, just as we always have. A little bit goes a long way, and any amount makes a HUGE difference in the lives of the children we serve.
$50 – can provide food and hygiene supplies for 25 street children for one week
$100 – can supply 10 primary school students with basic school supplies like notebooks, pens, papers, crayons, and scissors
$500 – can purchase 1 laptop for a student in need
$1,000 – can provide three weeks of tele-health mental health services for vulnerable youth in need of counseling and support
$5,000 – can keep the doors of a pediatric AIDS clinic open for a month
$10,000 – can provide one month of food to 190 families who lost their income during the pandemic
Some of GO's Emergency Grants in the United States:
Provided computers to a tutoring program in LA so it could continue to support over 70 LAUSD students struggling with distance learning
Created two safe zones so the children in Watts have the access to their online classes, mental health services, and academic tutoring so they do not fall behind this school year
Provided 190 families in Watts with groceries for five months during the stay-at-home orders
Kept families safe by providing COVID-19 related safety equipment and sanitizing supplies to families on Chicago's Southside
Provided essential supplies, wellness checks, and necessities to over 160 youth in Brooklyn impacted by COVID-19
Provided facemasks, hygiene supplies, and school supplies to hundreds of children across LA so they can excel in distance learning
Provided formula, diapers, baby supplies, and support to over 80 teen mothers throughout LA and Orange County who were affected by the pandemic
Launched a telehealth mental health program so vulnerable youth would still have access to counseling and support during the COVID stay-at-home orders
Bridged the technology gap by providing Chromebooks and internet for refugee girls in Chicago and Austin to attend summer camp virtually
Ensured teens had access to internet, tablets, and other online learning tools to proceed with summer programming safely
Some of GO's Emergency Grants Around the World
Provided food packets to hundreds of hungry families in Mumbai's Dharavi slum whose income was affected by COVID-19
Provided 600 face masks so vulnerable children in Kenya could comply with government restrictions during COVID and provided 40 families with one month of food and supplies
Fed 2,500 street children with nutritious meals in Senegal during the government lockdown
Provided food and hygiene supplies for 238 children living in a leper community in Tanzania and ensured the local health clinic had medicine and supplies to provide quality care to patients
Provided food and support to 179 children in London during the stay-at-home orders, and provided virtual programming and opportunities for over 500 UK children to stay connected and active
Provided 63 orphans and 40 families with food, provided hand sanitizer to hundreds of students, and provided 600+ facemasks during the stay-at-home orders in Kenya
Enabled a community based organization to continue administrating to the needs of vulnerable children in Katwe during the COVID pandemic
Provided 50 families in Ethiopia with one month of food and supplies during the government lockdown period for COVID
Provided groceries to families in Jocotenango, Guatemala and surrounding villages who lost income due to COVID-19 lockdown
Your donation to the Covid-19 Emergency Relief Fund today will put food and vital resources into the hands of the world's most vulnerable children tomorrow.