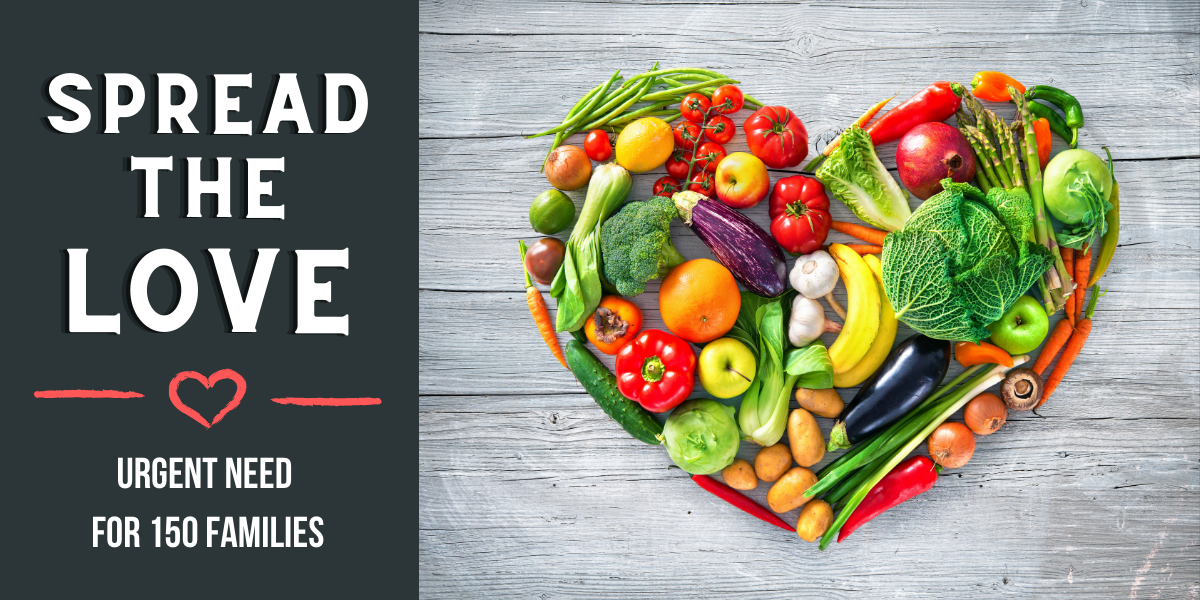 Spread the Love and Help 150 Families this Valentine's Day!
For as little as $10, you can make a BIG impact! Hundreds of families right here in LA are still struggling to meet their most basic needs due to COVID-19. And because we are in close contact with our network of Local Heroes, we are in a position to bring you real needs of our city's children in real time. These are children who are going to school, who are trying their best. In many cases, the children are simultaneously working while in school, providing the only source of income as parents are currently unemployed due to the pandemic.
Help us support youth who are doing their best to help their families survive right now by helping us raise $10,000 by Feb. 14 to provide 150 families in East LA with groceries and school supplies to last them for six weeks! If we can exceed our goal, we'll distribute additional weeks of groceries to these families through the spring.
Grocery bags include rice, beans, eggs, milk and other staples. Each family will also receive much-needed school supplies like spiral notebooks, pens, pencils and more!
$10 can provide one grocery bag and school supplies for one family 
$1,500 can provide groceries and school supplies to 150 families for an entire week
GO Campaign has been working with Lincoln Heights Tutorial Program (LHTP) before and during COVID-19, bringing access to education and tutoring services for at-risk K-12 students from communities in East LA who are living below the poverty line. During the pandemic, many of the families have lost their jobs and all sources of income. Together, we can Spread the Love and ensure that families don't go hungry during this pandemic and that children have the supplies they need to succeed in school.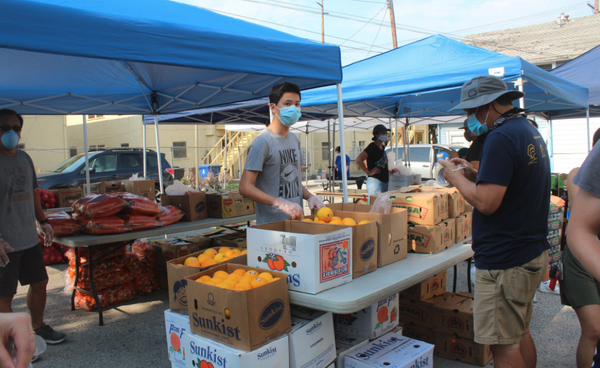 Meet Hui, Grade 11

When LHTP approached Hui to offer her a Zoom Tutoring Staff position, she was immediately interested in the job! She was very grateful for the work and shared that both her parents are currently not working due to the pandemic. They saw a reduction in their government assistance programs and didn't qualify for any of the PPP funding since they are self employed. Hui has three other younger siblings in the program, and currently Hui is the only person bringing an income to her household.

(Pictured: Hui L. e-tutoring 3rd & 4th grade students)