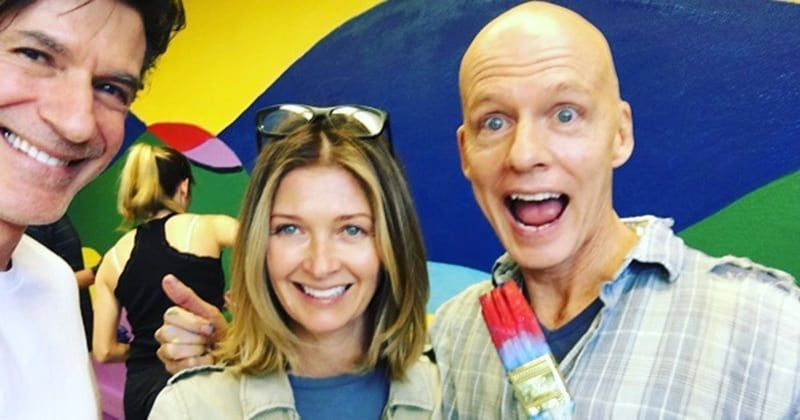 Giving is most effective when the person giving is connected to the result. For example, I learned first hand that it's great fun to pick up a paintbrush and give your time painting a local school with friends on a Saturday morning!
In contrast, last month I had the opportunity to speak at a real estate investment conference for family office investors, which – frankly – didn't sound like much fun at all. What could real estate investors possibly have in common with grassroots project for children around the world you might ask? Well, I'm sure more than a few of the conference attendees were asking the same thing.
The panel was called "Investing in Alternatives" and my presentation was truly "alternative" to say the least. But after listening to the earlier panels which touched upon wealthy families wanting to be successful, wanting to leave a legacy, and wanting to make smart tax decisions, I realized that my presentation was actually an appropriate complement to their agenda.
After explaining the health benefits they would receive just by listening to my talk (see my earlier blog "Addicted to the Helper's High: The Science of Doing Good), I was able to offer insight into how families can make low risk high impact investments in society through grassroots giving. I (somewhat selfishly) suggested that the most impactful "real estate investment" I could think of was the 5 acres of land GO Campaign donors just purchased for the Gabriella Centre in Tanzania where the lives of autistic and special needs children are transformed, and families and communities are changed forever.
I spoke about the importance of the transparency and good governance of any charitable gift, what to look for, and what questions to ask when determining what kind of impact you want to have and what legacy you want to leave. Impact investing (investing in socially-minded profitable businesses) is important and much needed, but it should not replace charitable giving. They should both be part of any family's financial portfolio. And while writing a check to a charity is wonderful, it's so much more meaningful when you can feel connected to the outcome and to truly be engaged in your charitable giving. Whether it's $5 or $5 million, we all have the opportunity to not just be "donors", but to be "charitable partners", and to truly connect with the social good that will result from our collective joining of forces.
GO Founder and CEO Scott Fifer speaks at Family Office events on the subject of impact giving and good governance, and on philanthropic investment opportunities where families can feel connected to the impact of their investment and find that balance between strategic giving and passionate giving. Through GO Campaign, individuals and families can direct their impact, much like a donor advised fund, but with a transparent and immediate connection to the social impact of their investment in grassroots projects here at home and around the world.