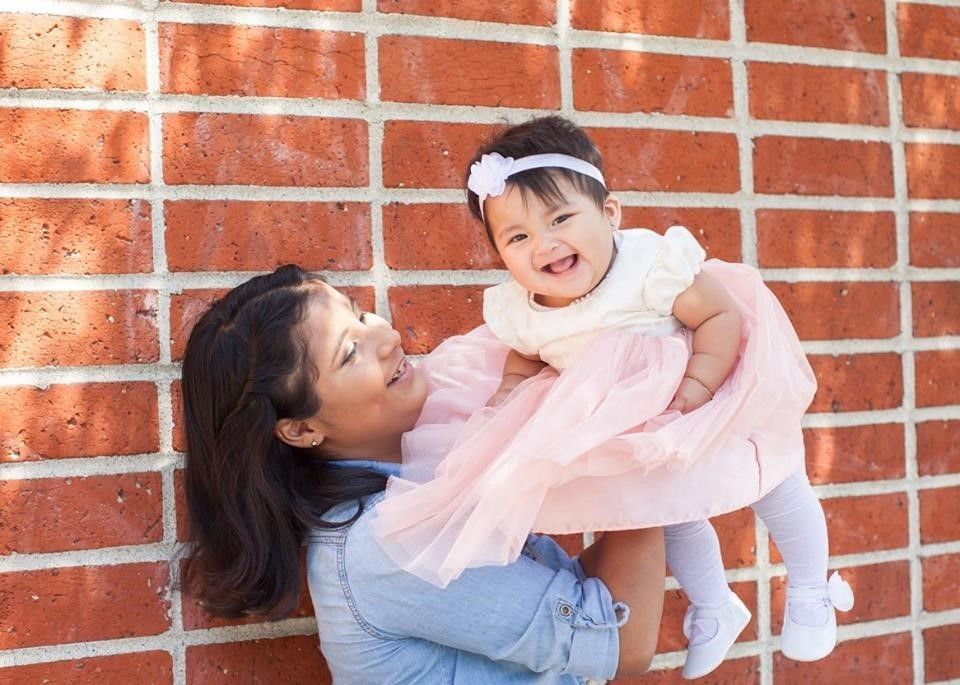 GO Campaign has partnered with Generation Her since 2018 to fund vital programming and resources for teen mothers and their children across Southern California. Due to Covid-19 restrictions, Generation Her's resource center in Fountain Valley was closed from April 2020 until mid-June 2021. During this period, the remarkably dedicated staff volunteered their time to provide remote assistance to teen moms in need and ensure modified virtual programming could continue.
A grant from GO allowed Generation Her to pay the bills needed to keep the organization running and continue providing needed services, mentorship, and life-skills by taking their programming online through Zoom and Instagram Live. 150 young mothers and their children felt the life-changing impact of this grant during Covid-19. Liz is just one of those young mothers. 
Liz is a dedicated mom who benefits from Generation Her's programming. Liz gave birth to her third child during the pandemic. She had complications with her pregnancy, and her son was born early with Covid-19. Unfortunately, like many others, Liz lost her job during the pandemic. While her boyfriend continued to work as a gardener, they were still struggling to stay ahead of their finances.
Liz has been consistent in attending Generation Her programming from day one and the baby supplies and resources she received made a life-changing difference to her and her family. Liz says her life has completely turned around in the last 2 months. She recently returned to work at her pre-pandemic job and was promoted to shift leader! She is back on her feet and so grateful for the emotional support and supplies Generation Her was able to provide her during this difficult time.
Another mom shared, "Generation Her has really opened me up to a safe and nurturing environment. Before joining the moms' group, the people around me were not the best influences. I did not have anybody to hold me accountable. I felt very alone and hopeless. With Generation Her, I feel more in charge of my life and motivated to better myself for my family. I'm a single mom of four children. Having Generation Her has been such a great support. Money for us never lasts and the fact that I'm able to receive free diapers has been such a BLESSING! I'm forever grateful. Generation Her has opened my eyes and shown me that I'm not alone and that there are actual people in this world who want to help me thrive. For me that was very new, and I was not comfortable at first with this concept. I now realize how much better my life can be when I'm surrounded by the right influences."
Prior to the pandemic, lack of transportation had been one of the biggest barriers for moms to attend Generation Her's weekly in-person programming. With virtual programming, moms can tune in from the comfort and safety of their home. During this time, GO Local Hero, Dianna Smiley, realized the need for similar services across the country. While Generation Her doesn't have immediate plans to expand nationwide, they will be incorporating a virtual component in addition to their in-person programming in the future.
We are forever grateful and humbled to support Local Heroes like Dianna and the programs they make possible!