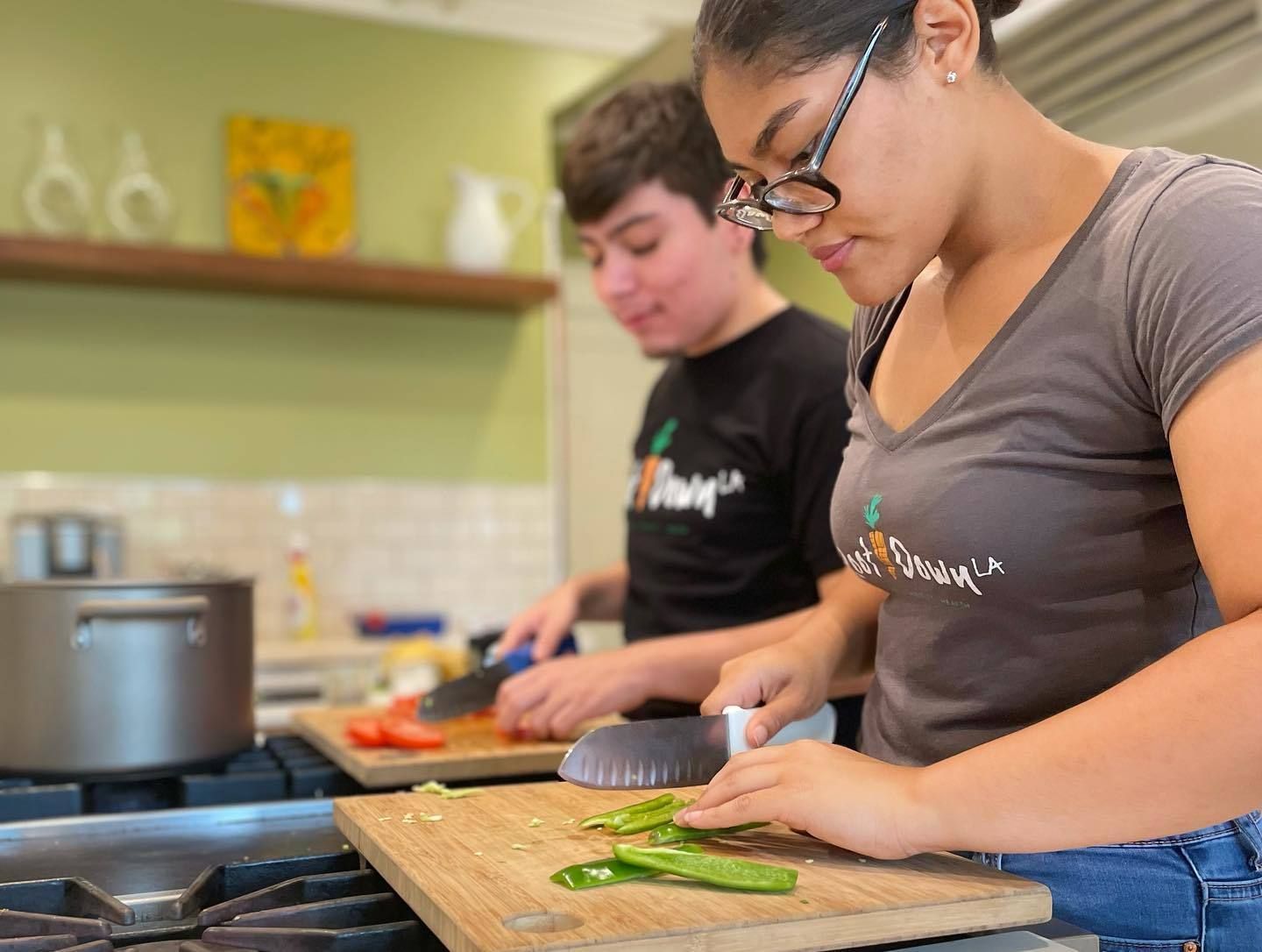 Who doesn't love an extreme Kitchen Makeover?
This stunning before and after is brought to you in part by a GO Campaign grant that enabled RootDown LA to completely renovate the residential kitchen facility that houses their youth culinary training program into a partial commercial kitchen space AND provide multiple cohorts of their 13-week Zero Waste Culinary Training Program!
The training program, which launched in early 2019, allowed RDLA to teach multiple cohorts in person, but even the pandemic couldn't slow down RootDown LA as they managed to train a cohort of youth virtually during the pandemic.
During their training, youth receive:
basic cooking skills
knife skills
hands-on training on an array of cooking techniques
soft/hard skills that translate to any work and creative environment
an introduction to business and educational aspects of the food industries
culinary knowledge and confidence in cooking personally and professionally
Ariana, one of the students in the program shared, "Being part of the training was such a great experience. I gained new culinary knowledge and life skills that I can use. Throughout the program, not only did I learn about cooking, but I also learned professional skills such as how to do a proper job interview, marketing for businesses, and resume building. If I were given a chance to retake the training, I would take it all over again."
The pandemic caused a slight delay in the kitchen renovation, but the "Urban Zero Waste Food Kitchen" is now completely functional and is being used for virtual cooking demonstrations and teaching youth to repurpose all parts of the plants to reduce food waste. The overall goal is for the kitchen to become the central space for all food social events and economic opportunities for RootDown LA, to ensure the organization is on its way to becoming self-sustainable.
Local Hero Karen Ramirez is committed to bringing healthier food and nutritional education to neighborhoods across South LA. This new kitchen is just the beginning of a new chapter for RootDown LA and the future of youth in the community...and we are excited to watch them grow!