ISSA KOUYATÉ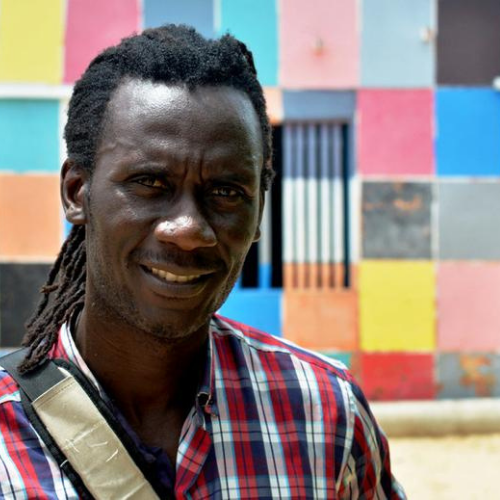 Issa's mission is to end the practice of forced begging and ensure that the talibe children have opportunities and hope for productive and happy lives.
Local hero Issa Kouyate is the Director of Maison de la Gare, an organization committed to improving the lives of the begging talibe children.

Biography
As a child in a large Senegalese family, Issa learned the values of sharing, openness, tolerance, and social justice. He attended the University of Dakar but had to stop his studies after his sophomore year. After this, he had a variety of jobs which included playing professional football, working in small businesses, to being a chef. He eventually moved to Saint-Louis to work for an international volunteer organization. It was during this time that he became intensely aware of the thousands of talibe children begging on the streets for hours every day for food and money. These children were required to give their earnings to their religious teachers. Moved by the suffering of these children, he started giving them food and assistance when he could. Soon, he was spending most of this time and money helping these boys. At this point, he decided to leave his job and focus all this time to helping improve the quality of life for these children.
Maison de la Gare provides medical care, food, education, clothes, emotional support, lessons on hygiene, access to showers, and hope to boys living in the daaras. In addition to providing services at the center, they also address the needs of the boys within the daaras. They assist runaways to return to their families and investigate claims of child abuse to ensure safety of the child and prevention of further abuse. However, the most important thing Maison de la Gare does is provide a safe place for the talibes to come and just be kids. They give them hope for a better future--one in which their life is not spent begging.