MARK LANE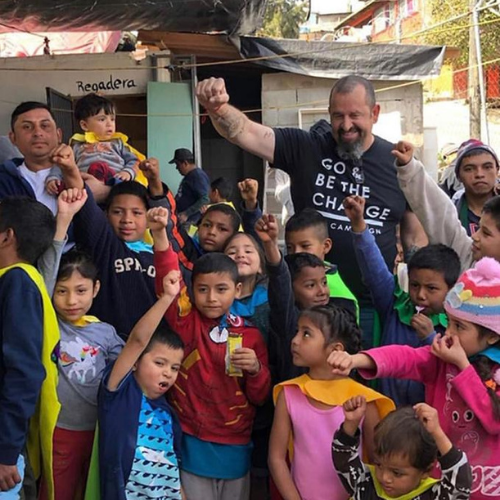 Biography
Mark Lane is married and has 2 young children age 7 and 9, one 21 year old son in college at UC Merced. Mark also has 3 adult children aged 31, 30 and 27 years old, who were adopted by Mark and his wife when they were 10, 9 and 6.  Mark studied at both UC Santa Cruz and San Diego State University, studying Political Science and Business Management with a minor in Spanish.  Mark is currently a campaign manager for a candidate for State Assembly, James Elia.  Prior to that, Mark owned his own restaurant for 9 years, and ran large food production plants for about 20 years.
Mark Lane is 53 years old and has been working with the immigrant community for most of his adult life.  As the needs of the immigrant community have changed, so has his work adapted to those changes.  Mark has spent much of his time working with immigrant and refugee children, helping them to adjust to this new life in this new country.  Helping them with learning English amongst other things.  Mark practices his work by responding to calls of families in crisis.  Helping children whose parents have been detained, helping children who have been detained and working with children in shelters across the border in Tijuana, Mexico.  Mark is always available 7 days a week, 24 hours a day for any families that call for help.
Mark was motivated to found this organization because he found that the amount of people he is helping has multiplied significantly.  He no longer felt that being a 1 man show responding to the calls for help on his own and then trying to raise up money for the individual families was efficient.  Mark decided that a more formal, funded organization would be beneficial for the families he works with, as well as, for him.  
Mark's vision for the future is that immigrants would be welcomed here with open arms and not face the hostility, hate and obstacles that they do now.  In that regard he openly lobbies legislators and openly advocates for Immigrant rights.  Mark's vision for his new organization, is to be able to bring immediate help to immigrant children who need the help as quickly as he can.  He would also like to open a thrift store to create ongoing income for the organization.