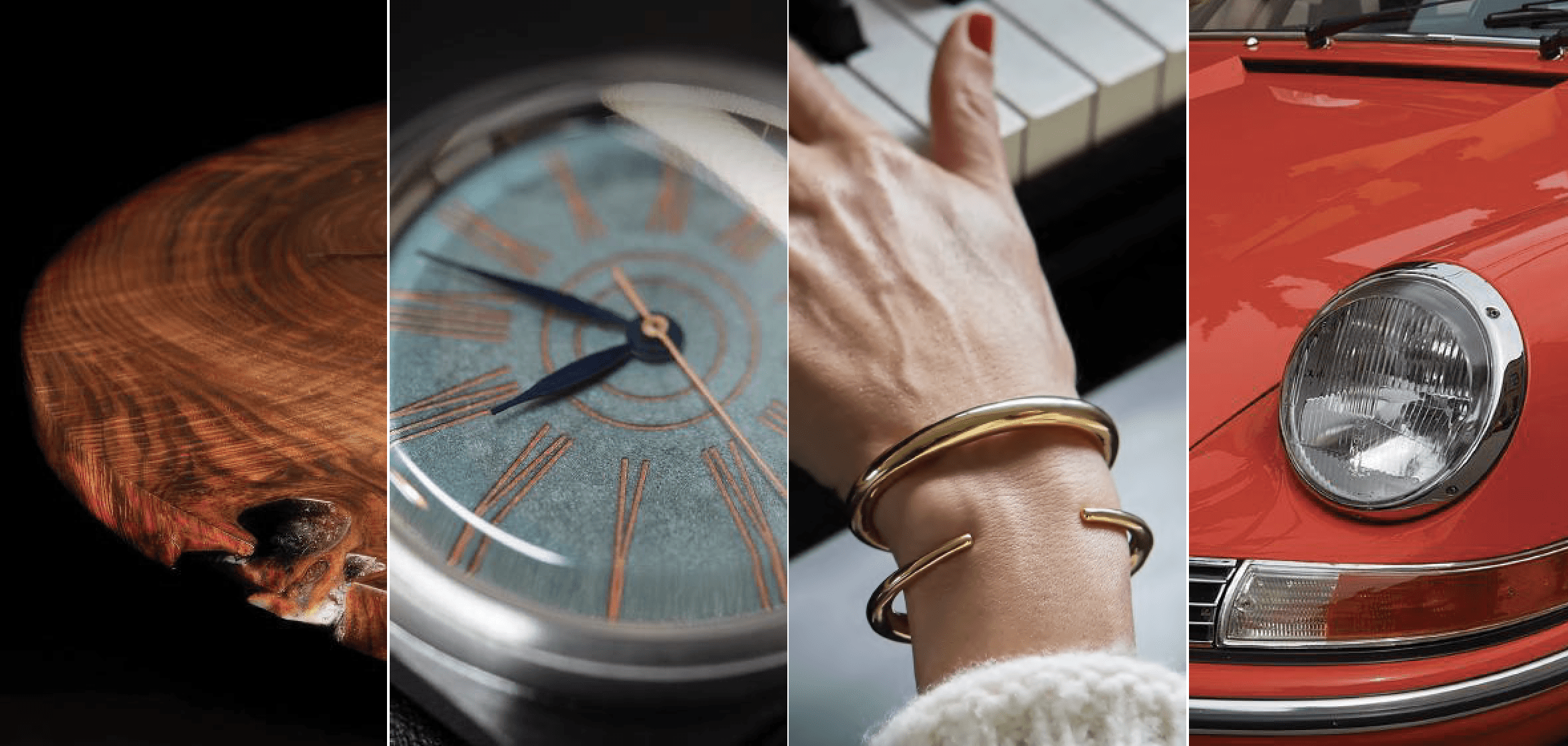 ICONS OF DESIGN
Craftsmanship Has No Boundaries
Sunday, November 19 | 9am-4pm | Hagerty Garage in Van Nuys
Icons of Design is a gathering in SoCal for art, fashion, and independent craftsman of all types drawing enthusiasts from around the nation.
The one-day event brings together creative independent brands —including artists and artisans, fashion, footwear, watches, jewelry, antiques, and more —offering unique and one-of-a-kind merchandise on exhibit and for sale.
Top automotive and motorcycle brands and custom shops will be displaying their artistry as well. And you won't want to miss LA's best food trucks, cocktails, and live music.
Just in time for the holidays, shop local and support GO Campaign charity efforts in our community!
100% of net proceeds will benefit GO Campaign's work with vulnerable children in SoCal and around the world.
2023 VENDORS
AEPHIFA Congo Women's Collective
Aether Apparel
Artists, Makers and Repairs
Autotype
Bespoke Watch Projects
Blackwell Woodworks
Buddy h design
Calleen Cordero
Chilao
Christian Daniel
Compost! & Scarfbrothers
Copperhead Furniture
Crash Jewelry
Crosslyne

Dan Glover Wines (L'Objet Wines)
Formawerx
g roslie / slo curio studio
George Esquivel
Good Art Hlywd
Goods and Services
Hawk and Stone
Heath Ceramics
Hot Jamn Preserves
Jack Storms
Jeff Deegan Designs
JWard
Kaylin Hertel
Keyport, Inc.

Killspencer
La Matera
Lacson Ravello
Matthew Hall Originals
Moshe Elimelech Art
Nodus Watches
Paul Jays
Role Club
Silver King
Simeona Leona
The Wise Hatter
Tired Plants
True North Collections
Walden
William Henry
2023 CARS
American Expedition Vehicles
Bollinger Motors
Cal Auto Creations 1
Cal Auto Creations 2
Cal Auto Creations 3
Galpin Auto Sports / Beau
Gattonero/Toreador Specialties
Gunther Werks
ICON
IGLHAUT Allrad USA

IGLHAUT Allrad USA
LA Workshop 5001
Legend Motor Co.
Meyers Manx
LA Workshop 5001
Legend Motor Co.
Meyers Manx
New Legends 4x4
Old Anvil Speedshop
Phillip Sarofim

New Legends 4x4
Old Anvil Speedshop
Phillip Sarofim
Ruffian Cars
Scott Gillen
Van to Home
Velocity Restorations
Vigilante 4x4
ZElectric
Zero Labs Automotive
2023 MOTORCYCLES
Cake
Infinite Machine
Janus Motorcycles
LiveWire EV
Vintage Electric
PRESS