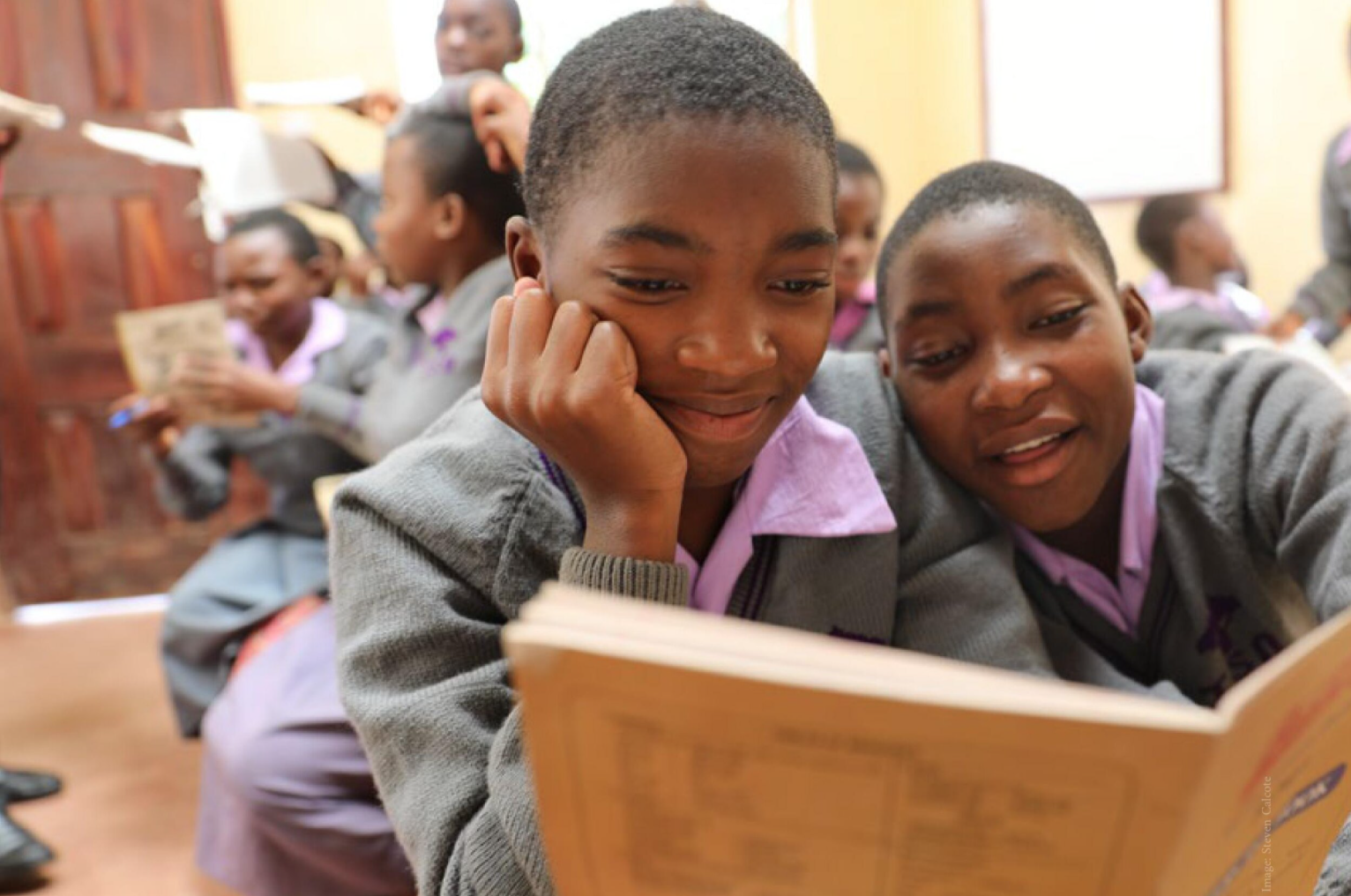 At GO Campaign, we have made it our model to listen to our Local Heroes and respond to their most pressing needs. Here is just one example of a small grant given to a dedicated and capable Local Hero that has grown exponentially and is affecting tens of thousands more children today.
We recently spoke with Local Hero Marie de Silva, CNN Hero and founder of Jacaranda Foundation in Malawi, who connected with GO's founder Scott Fifer in 2008 and explained how Malawi lacked a reading culture, and that she wanted to share the value and importance of books with the nation's children as well as educators though the Jacaranda Foundation.
Marie shared her dream and plans of transforming an old house into a library, to bring literature to the forefront of Malawian education and culture, thus opening doors of opportunity to the nation's children. She had a plan, but she just needed the funding.
So, in 2009 GO Campaign awarded Jacaranda Foundation with a grant of $10,000 and they opened their very first library with just 11 books! This modest library would become the model for another 19 libraries in public primary schools across the region, bringing literacy to over 45,000 students!
Their process is simple:
They find an existing room in the school that they can turn into a library.
Jacaranda Foundation renovates the room from the floor to the ceiling, providing electricity, furniture, paint and decorations making it a recognizable location.
1,000-3,000 books are brought (depending on the size of the school) and teachers & librarians are trained.
The library opens with a big celebration with the school, community, and local government.
Jacaranda Foundation monitors the library on a monthly basis, supporting and encouraging the schools to use the libraries to their fullest potential.
They continue to receive books from sister schools all over the world, and because of the reading culture that has been established, students are being accepted into universities and taking their education and careers further than they'd ever imagined. One student was even accepted into medical school in Botswana, all thanks to the reference books made available through the library.
What started as one little library has grown to 20, reaching 45,000 children in Malawi. GO Campaign was at the very root of this change -- that is the power of GO Campaign grants. We find Local Heroes with the dream and the plan, then provide the support and funding. There is no limit to the change that GO grants will inspire today and for years to come!