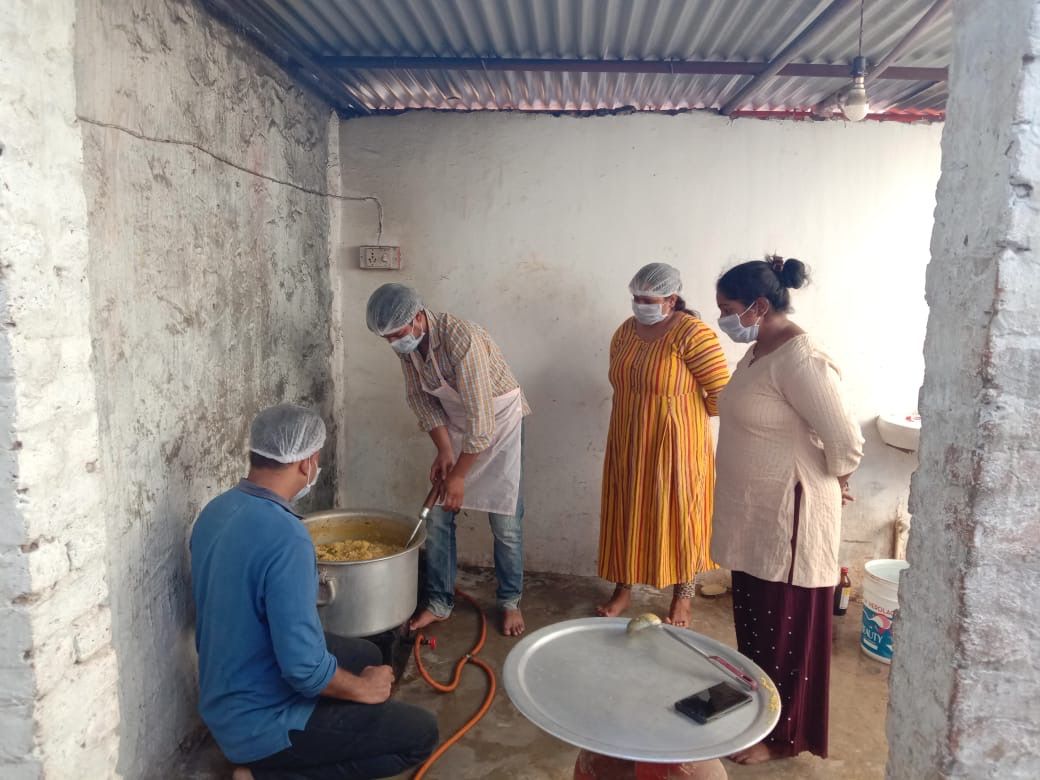 We have been busy the past few days, responding to critical needs during this crisis. We realize we owe it all to you, and felt you deserved an update on what you are making possible. Your past generosity has made it possible for us to respond immediately to some of our Local Heroes' most pressing needs, doing our part to ensure the health and safety of thousands of children.
In the last week alone, we provided over $50,000 in Emergency Grants to our partners on the frontlines of the pandemic.
Because of you, children have access to proper nutrition 
In South Central LA, children and their families from Watts Community Core's boxing program now have food and groceries for four weeks. Thanks to you, families recently unemployed because their jobs were deemed non-essential or have no means of private transportation to go to the grocery store, can survive during the current homestay orders.
In Johannesburg, we are keeping the pantry shelves of an orphanage stocked for the duration of the government's 21 day lockdown. Prior to this mandate, the children at Time for Change were receiving two of their three daily meals at school. When the schools shut down, the government was no longer providing this support. Thanks to you, children at Time for Change will continue to have 3 healthy meals a day.
In Lucknow, India, we are providing 6,000 meals for children and their families as our partner Red Brigade delivers care packages of food and essential items for 600 households.
In Mumbai, we are providing 120 families in the Dharavi Slum with 2 weeks' worth of groceries to get them through the end of the current lockdown which is preventing day laborers from earning an income that they need to survive day to day.
Because of you, children continue to learn
In Watts, children and their families from the Loving Hands community received care packages containing household items, first aid supplies, and school supplies so they can endure expanded homestay measures. Now, they can focus on their studies and learn at home until schools reopen.
Thanks to you, there is crisis Relief for Local Heroes
In Los Angeles, CleanSlate reached out in desperation. Our Local Hero shared that she could not pay her staff, bills or insurance due having to close their income-generating tattoo removal clinics through March and April. The emergency grant from GO will enable CleanSlate to remain in operation, providing mental health services to former gang members and children impacted by trauma and violence in South Los Angeles.
In Santa Barbara, Freedom 4 Youth (F4Y) was in danger of closing their Resource Center which provides support to youth in juvenile detention facilities as well as reentry and diversion services to youth on probation. The grant from GO Campaign is covering their rent and utilities for one year, so the F4Y Resource Center can continue to offer services, resources and love to the youth who need it during this time when they are unable to hold fundraising events of their own due to the stay at home orders.
We are not done. Every day brings new change and new needs. But one thing is constant: we couldn't have done it without you.
Gratefully,
Scott
Scott Fifer, Founder & CEO of GO Campaign