BETTY LAMARR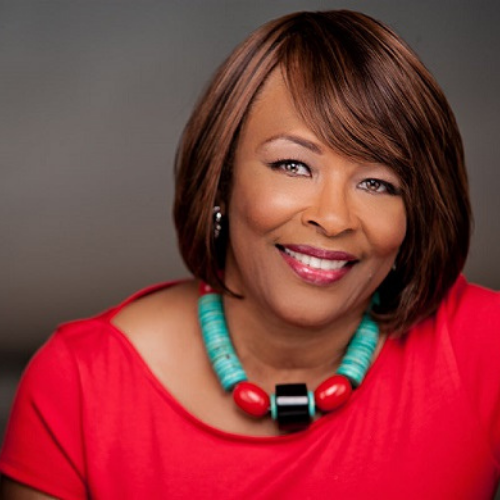 Biography
EmpowHer Institute founder and Executive Director, Ms. Betty LaMarr, is dedicated to serving girls and young women in underserved communities in Los Angeles and surrounding areas. Betty moved to the Los Angeles area as a young girl and experienced first-hand the challenges of growing up in an underserved community. Betty was a teen mom herself but refused to let that prevent her from reaching her full potential. Despite the odds Betty graduated from high school, earned a BA in Business Administration from California State University at Los Angeles and an MBA from Pepperdine University, and had a successful corporate career. 
Upon founding EmpowHer Institute, Betty devoted herself to enriching the lives of teen girls, many of whom face the same challenges she faced growing up. When Betty learned of the dropout epidemic among minority girls, a staggering 50 percent dropout rate, she was compelled to do something about it. With a vison of eradicating the dropout epidemic, especially among low-income and minority girls, Betty spearheaded the development of the EmpowHer Girls Academy, a gender-specific intervention program that provides mentorship and life skills development to teen girls. Delivering the program to students attending Title I schools in our city's most underserved communities, EmpowHer Institute reaches those most vulnerable and in need of support. Since 2003, EmpowHer Institute's programs have served more than 3,500 teen girls, providing them the education, training, mentorship and support needed to stay engaged in school, graduate and seek fulfilling lives. Betty has been the driving force behind all of EmpowHer Institute's efforts. 
Guided by the principle "to whom much is given, much is expected," Betty continues to lead efforts to increase awareness of dropout, the impact and importance of mentorship, and need for programs, like EmpowHer Institute, that support girls to thrive and reach their fullest potential. Betty regularly speaks at events and conferences, such as Mount Saint Mary's University's Women's Leadership Conference. She works with principals and school administrators to change the school culture so that there is greater emphasis on developing the whole child, not just academically, and using social and emotional learning to combat the underlying causes of dropout. To that end, Betty has spoken on the matter at school site Board meetings and charter school partners' charter recertification. 
Betty is committed to seeing EmpowHer Institute expand its programs to more cities throughout the state of California and to other states. She plans on implanting a chapter model for program expansion. Sustained expansion will enable EmpowHer Institute to serve more girls and provide them with the knowledge, skills, mentorship and support needed to keep them engaged in school and on track to graduate.