BRENDA SHUMA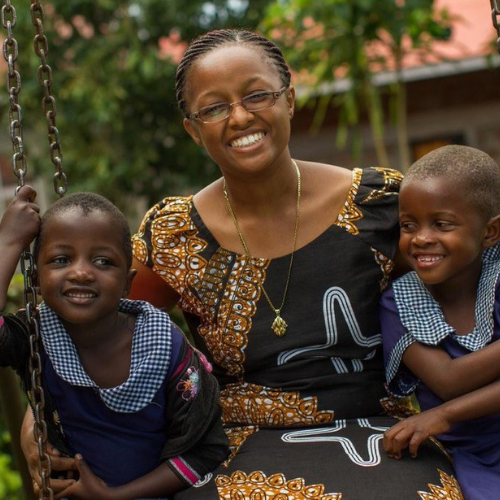 Biography
Brenda Shuma is a Senior Pediatric Occupational Therapist and Co-Founder and Director of the Gabriella Centre in Moshi, Tanzania. Brenda has been working with children with disabilities for many years. While working with the YWCA Children Rehabilitation Centre, she designed and ran one of the first "therapeutic weeks for special needs children" in Tanzania. As part of her work she visited schools and assessed special education classes. Brenda saw clearly that the special needs of children with disabilities were not being met in the classroom or in the community. She felt that children with autism and learning disabilities were not given an opportunity for therapy and that more had to be done for them.
Brenda quit her job at YWCA and together, with a few other therapists, opened the Gabriella Centre. Their mission is to provide opportunities for early assessment and intervention to children and young adults in Kilimanjaro. She wants disabled children throughout Tanzania to know that there is hope, they are capable, and they can have a brighter future. In 2015, Brenda received a CHILD 10 Award which recognized her efforts to fight for the basic rights of disabled children.
Since 2009, Gabriella Children Rehabilitation Centre has worked to support children and youth with disabilities. It is truly amazing how much Brenda has accomplished in such a short period of time. Without any government funding, Brenda and her husband worked relentlessly, visiting various communities to raise awareness about the centre and the potential of children with disabilities. Starting out with only three children, the centre has now expanded to reach 2,584 children and counting! Gabriella Centre offers an integrated kindergarten class for children with and without disabilities, a boarding school, parent support groups, and intensive therapy weeks (where children will stay at the Centre with their parents for a week). They focus on providing the children with valuable skills, such as cooking, craft making, gardening, and caring for animals. These are skills that they can bring back to their communities, and use as a source of income for the future.