JAMICO ELDER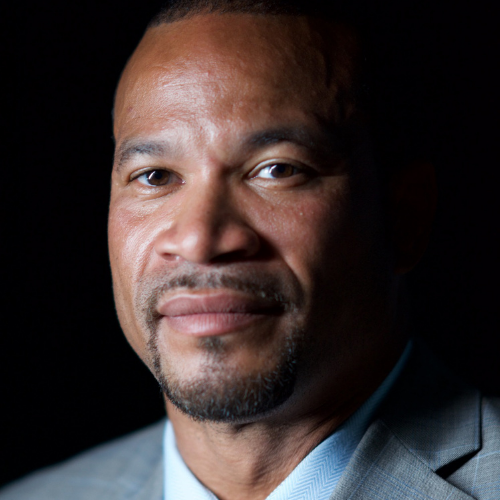 Jamico Elder was born and raised in Watts during the crack epidemic that ravaged South Los Angeles. Although Jamico had given up on life and had repeated two grades in school, he was fortunate to have a supportive family and participate in a mentorship program for young men. When he did not believe in himself, others did! Without mentorship, Jamico would have fallen into the violence that continues to plague South Los Angeles. He excelled academically, graduating summa cum laude earning degrees from Tuskegee University and Harvard University. He returned to Watts and became a teacher at Markham Middle School and Los Padrinos Juvenile Hall.
Jamico taught in Bedford Stuyvesant and Roxbury as well. He has always developed after-school and mentoring programs for young people from infancy to college. As Jamico would say "from the cradle to calculus." He went on to bring a STEM education program to students across LAUSD. Due to his efforts, partnering schools have seen dramatic increases in students' math and science scores.
In 2016, Jamico became the Executive Director of Avalon Carver Community Center. Under his leadership, the organization has doubled its size and expanded programs to include an on-site YouthBuild High School, 150-bed transitional age youth shelter, and prevention and education programs reaching vulnerable youth across Los Angeles County. Jamico is committed to ensuring that youth growing up in South Los Angeles have the same opportunities he did.