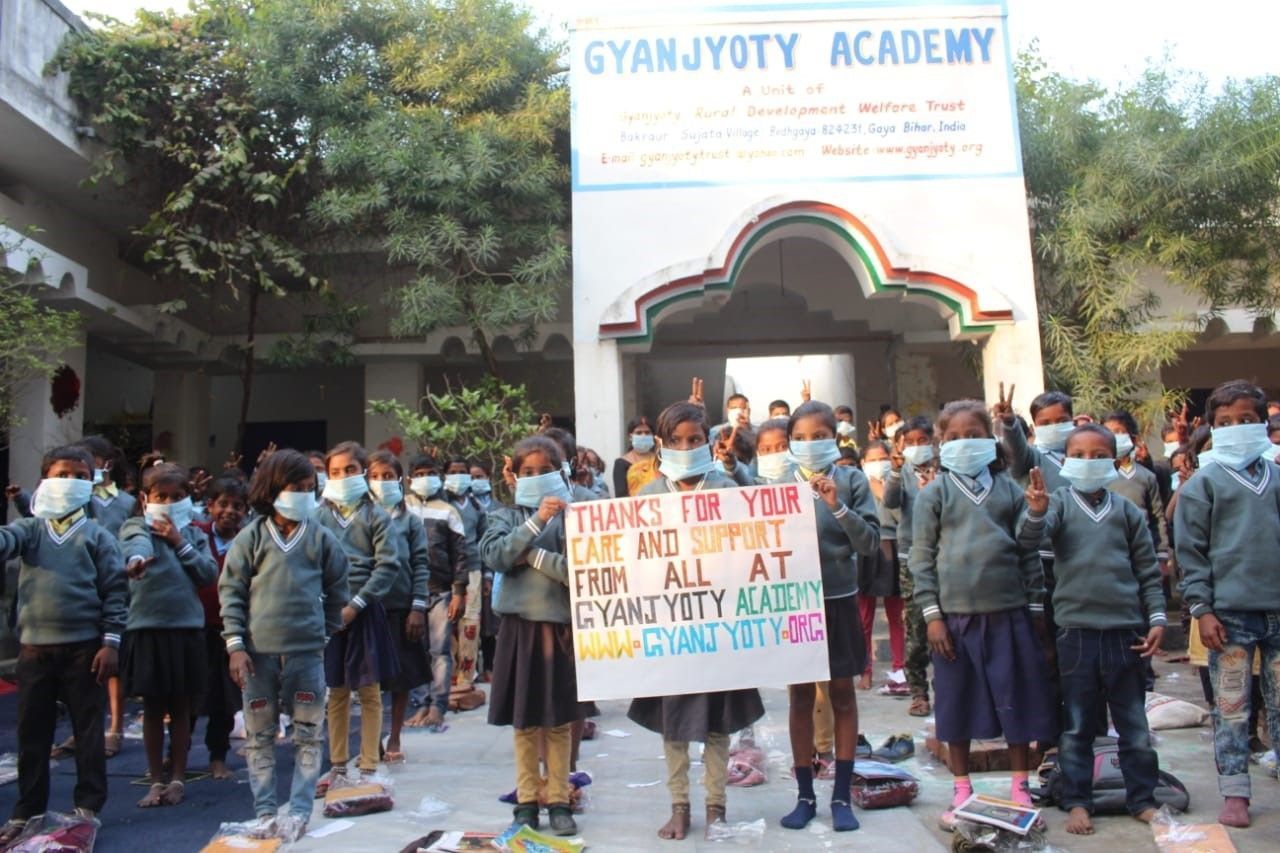 Providing Free Education to Vulnerable Youth in Gyanjyoty Academy in Bodhgaya, Bihar, India
Gyanjyoty Academy was started in 2008 in Bodhgaya under a Banyan tree. The school was started primarily for the local street children who were beggars and laborers and most at-risk of exploitation and child abuse. Their mission is to empower underprivileged children and youth through education.
Gyanjyoty Academy is located near a world heritage and Buddhist pilgrimage site most famous because the Buddha attained supreme enlightenment there. Despite this and the number of tourists that visit the village each year, the local community remains impoverished. There are high levels of illiteracy because families simply cannot afford to send their children to school.
Currently, there are 270 primary school students at Gyanjyto Academy. In addition to their day program, they have a boarding program for 27 orphan children.
Because of Gyanjyoty Academy, these children are no longer begging along the main road. They are learning. Gyanjyoty Academy needs your help to keep the project going.
Your donation of:
$10 can provide a student with a school uniform
$15 can provide textbooks for one student
$25 can feed one orphan for a month
$675 can feed 27 orphans for one month
$150 can provide a class with a teacher for one month
Every dollar counts. Please help us ensure that these children have the support they need to learn and thrive this year!
Support Gyanjyoty Academy
We have raised
$1,776.00
of our
$10,000.00
goal.