Urgent Need: Afghanistan Education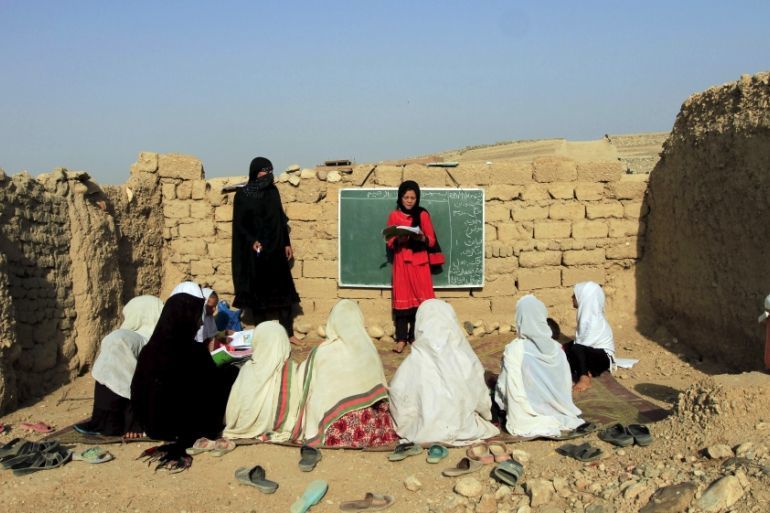 The economic and food crisis in Afghanistan continues. In the midst of this, children are trying to go 'back to school.' Some children still haven't been to school since before the COVID lockdown. Others have never received an education because they cannot afford it or there are no schools in their area. The government has allowed some girls to return to the classroom, but they are restricted to gender segregated schools. Girls are returning to their education with much uncertainty, fear, and risk, but they do so because they want to keep learning. There is a high demand for female teachers to teach the girls. Many of the "schools'' are makeshift: tents set up to be classrooms in harsh weather conditions or homeschools ran out of residential areas informally. 
Our Local Hero in the region is working tirelessly to protect children's right to education. We are working closely with him to cut through the red tape and support students and teachers with the resources they need. Since late 2021, GO Campaign has provided food, school supplies and coats for Afghan children, covered the salary of female schoolteachers, and provided for restroom construction and renovations at one of the rare schools in Wardak province that will be able to teach girls. We need your help to ensure these children get the education they deserve. Time is of the essence, and every single dollar will have an incredible impact on the Afghan children we can reach.
---
WHAT YOUR DONATIONS CAN DO:
$6 can supply a student with school supplies for the year. Our Local Hero has the ability to reach 12,500 girls in the region.
$96 can give one month of support to an orphan wandering the streets. This would supply food, clothing and education costs, and the child will be placed with found relatives or at last resort, an orphanage.
$120 can pay a month's salary to a female teacher for 60 girl students. In order to establish girls' schools in the southern region of Afghanistan, female teachers are desperately needed.
Thank you for continuing to support, and making it possible to respond to the most urgent needs of children as they arise.