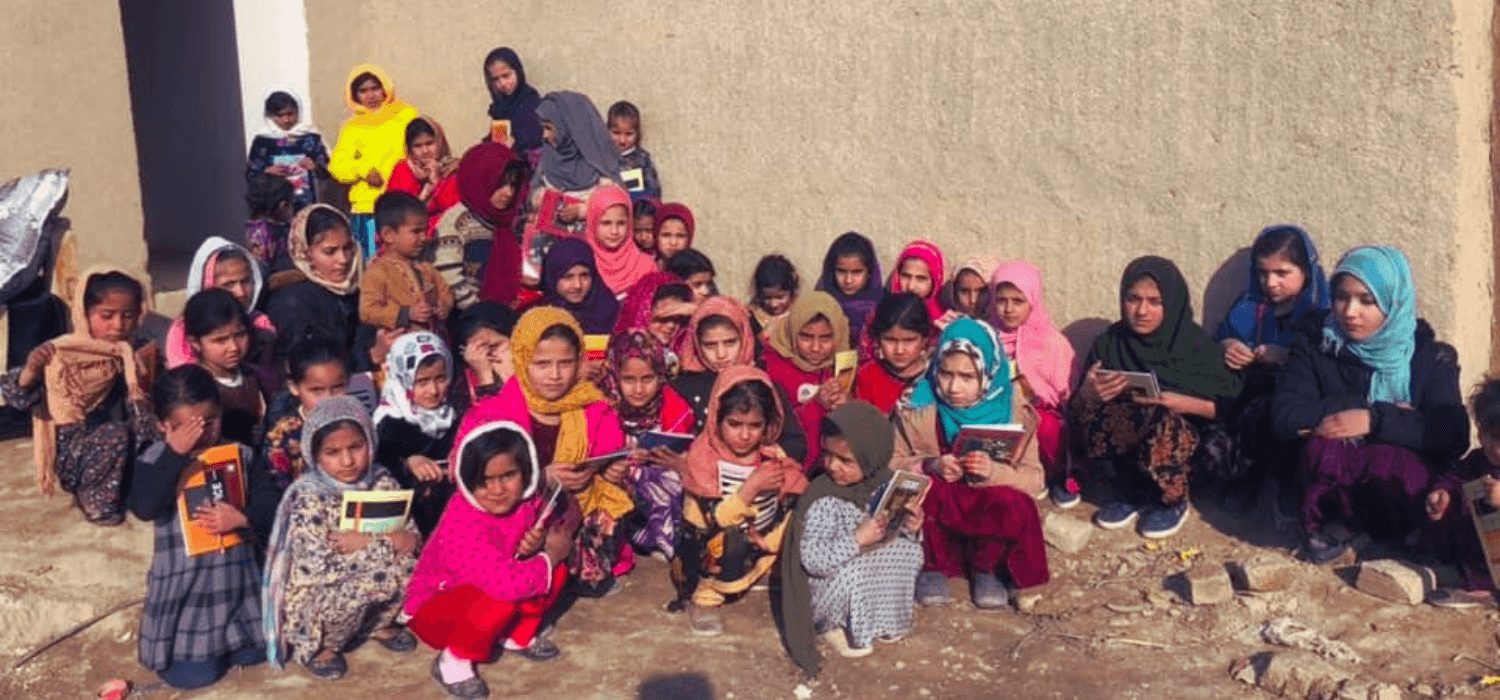 The economic and food crisis in Afghanistan continues. In the midst of this, children are trying to go 'back to school.' Some children still haven't been to school since before the COVID lockdown. Others have never received an education because they cannot afford it or there are no schools in their area.
Our Local Hero in the region, Nangyalai Attal, is working tirelessly to protect children's right to education. We are working closely with him to cut through the red tape and support students and teachers with the resources they need.
Since late 2021, GO Campaign has
Established six home schools for 243 girls
Provided in-kind salaries to 30 female schoolteachers
Distributed critical food and school supplies to over 900 children prioritized by highest need, 
Enabled restroom construction and renovations at a formerly all-male school in Wardak province that is now able to teach around 400 female students because of the new restrooms.
However, there are thousands of more girls in rural Afghanistan that still need access to education. We need your help to ensure these children get the education they deserve. The government has allowed some girls to return to the classroom, but they are restricted to gender segregated schools. Girls are trying to return to their education even with much uncertainty, fear, and risk, and they do so because they want to keep learning. There is a high demand for female teachers to teach the girls. Many of the "schools'' are makeshift: tents set up to be classrooms in harsh weather conditions or homeschools ran out of residential areas informally. 
$120 can pay a month's salary to a female teacher for 33 girls in primary or secondary school. In order to establish girls' schools in the southern and eastern regions of Afghanistan, female teachers are desperately needed.
Thank you for continuing to make it possible to respond to the most urgent needs of children as they arise. Time is of the essence, and every single dollar will have an incredible impact on the Afghan children we can reach.

A note from our Local Hero to the GO Campaign family...
"With a dedicated team on the ground, baptized in courage, we would like to offer our heartfelt admiration to those who still care about the legitimate needs and aspirations of children, especially the abandoned girls of Afghanistan.
There are still warm-hearted people whose mission is to extend their love through their impactful contributions…While the world has abandoned the needs of the Afghan children, [you] remain in the unwavering belief of doing good in the most challenging hour of survival.
As my hero Robert F. Kennedy said, 'the purpose of life is to contribute in some way to making things better.' We must and we can make life better for the most vulnerable...longing for a loaf of bread and to live a day extra."